Pioneers in the development of
Nanobubble technology
Nanogentech Ltd is a UK engineering technology company. We are pioneering the development of ultrafine bubble technology for water oxygenation and other applications.
Existing technical solutions are slow, inefficient and excessively energy consuming, with implications for operating costs as well as CO2 emissions.
Our disruptive technology provides accelerated and more efficient process delivery, as well as opening up new areas of application caused by the unique properties of nanobubbles.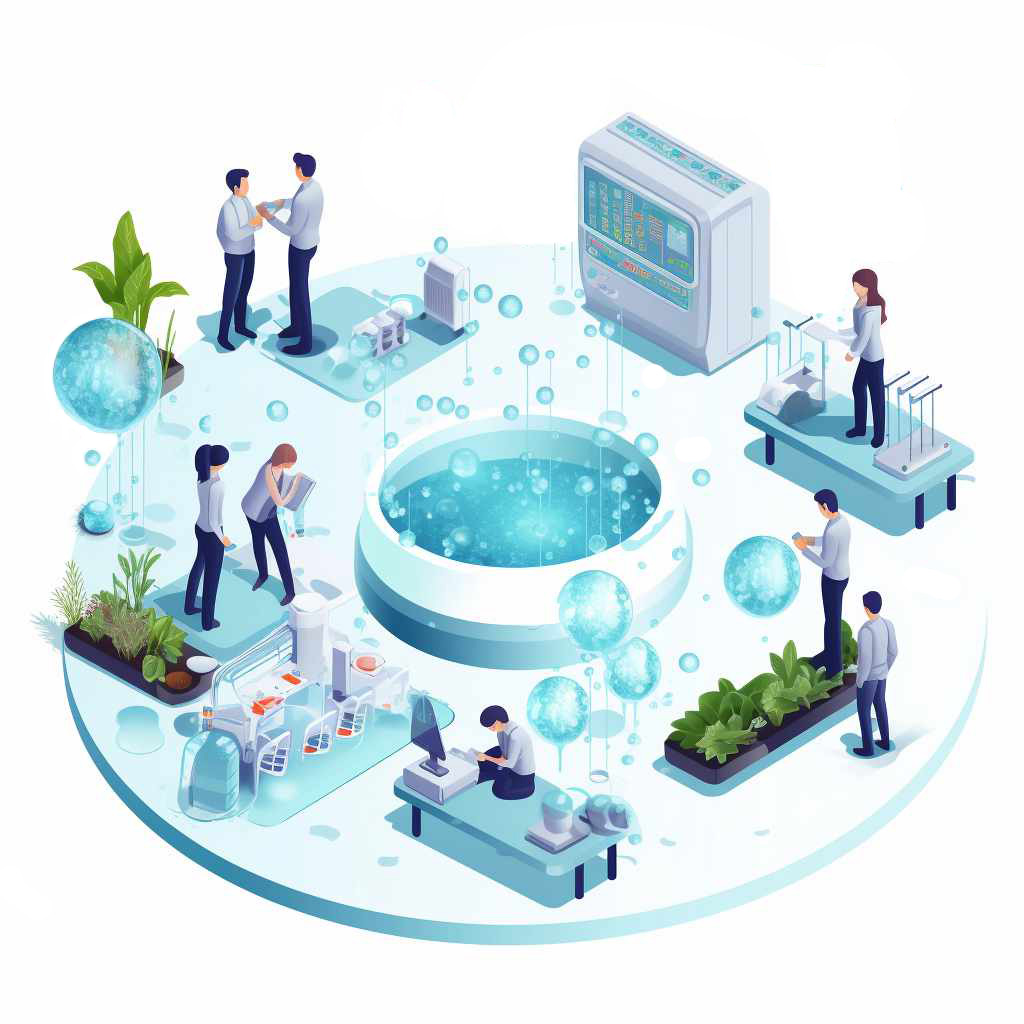 Efficiency, cost and productivity gains across a number of application areas
The unique characteristics of nanobubbles present opportunities in a number of areas of application. In municipal and industrial wastewater treatment, they offer the prospect of vastly increased oxygen transfer efficiencies, similarly in aquaculture and watercourse remediation applications. Nano-aerated water has been shown to improve soil condition and associated plant health in hydroponics facilities, enhancing crop yield.
Over 100 years of
cumulative experience
Douglas Denham St Pinnock
EXECUTIVE CHAIR AND FOUNDER
Experience in finance and investment management as well as company management (Owengate Capital, Vice Chair at London South Bank University, Tullet & Tokyo International Securities - main board director). Honorary Doctor of Law
Email: ddp@nanogentech.com
Phone: +44 (0)7785 288554
Mike Faram
PhD, MBA, 25+ years of experience in water, energy and process-tech innovation, IP management and product commercialisation (eeTEQ, Water Management Solutions, Rota Val, Nexus Water, Acoustic Sensing Technology, Hydroventuri, Hydro International).
Email: mike.faram@nanogentech.com
Phone: +44 (0)7725 242115
Trupti Patel
NON-EXEC DIRECTOR
/ COMMERCIALISATION
20+ years of experience as a senior director at several companies (IT IS 3D, A1 Technologies, Unimatic Engineers, Founze). Extensive experience working at board level with a focus on commercialisation, sales and marketing.
Martin Stevens
NON-EXEC DIRECTOR
/ OPERATIONS
MBA (London Business School), worked extensively in the engineering and manufacturing industries (35+ years in Companies like IT IS 3D, A1 Technologies), and also in the public and charitable sectors.
Frank Ciaurro
NON-EXEC DIRECTOR
/ DELIVERY
Serial entrepreneur and founder, owner and Chairman of CEMA Ltd, a leading provider of electrical engineering equipment and M&E installation services, primarily to the UK water industry.
To find out more about us, and get involved.